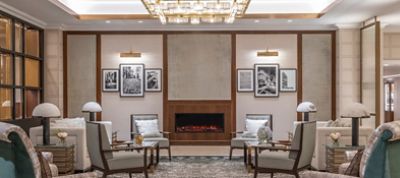 Our Green Pledges

The Langham, Boston values the importance of preserving our indigenous community and vulnerable environment for future generations by operating our hotel responsibly. This belief is essential to our sustainability commitment and is ingrained in the day to day practices of our offices and hotels.  
Our property partners with the EarthCheck Program, which provides credible third party validation and certification services on our environmental performance. Together with our stakeholders, we continue our journey towards sustainability.
Best Practices
"Guests of the Earth" Programme offers bed linen and towel reuse option for guests
CONNECT Conference offers sustainable meeting solutions for event planners.
Public Areas
Energy efficient lighting
Natural lighting
Motion detectors for lighting
Energy efficient heating and cooling systems
Low/dual flush toilets
Use of renewable energy
Auto-detect/Waterless urinals
Recycle paper/metal/plastics/ glass/cooking oil
Food/Garden Waste composting
Guest Rooms
Energy efficient lighting
Energy efficient heating and cooling systems
Low/dual flush toilets
Low flow tap/shower fittings
In-room recycling bins
Recycling services
Used amenities donation
Alternative to Plastic Bottled Water
Recycled/ Ecolabelled paper stationary
Dining and Banquet Areas
Alternative to Plastic Bottled Water
Sustainable food and beverage options
Recycled/ Ecolabelled paper stationary
Massachusetts Oyster Project