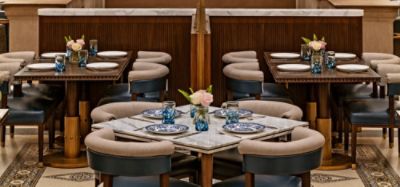 GRANA
Set in the former Federal Reserve Bank's grand hall, glamour meets worn-in authenticity at Grana. Feast on delicious Italian dishes in a gorgeous, classic space, with soaring ceilings and lush velvet furniture. 
From world-class artwork on the walls to creative family-style meals and power breakfast and lunches, Grana will inspire beautiful memories for you and your loved ones.
HOURS
LUNCH:
11:30am – 2pm, Monday to Friday
BRUNCH​
11:30am – 2:30pm, Saturday and Sunday
OTHERS
Reservations:
Reservations are highly recommended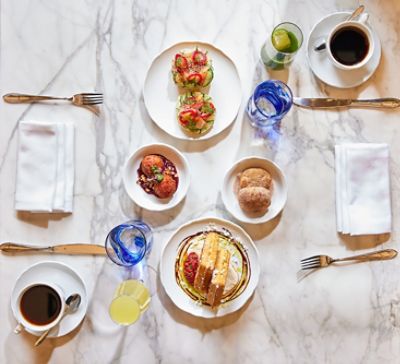 DINE OFFER
WEEKEND​ BRUNCH
AVAILABLE NOW
Enjoy the luxury of sleeping in. We now offer our delicious sit-down brunch at GRANA from 11:30am to 2:30pm every Saturday and Sunday.
RESERVE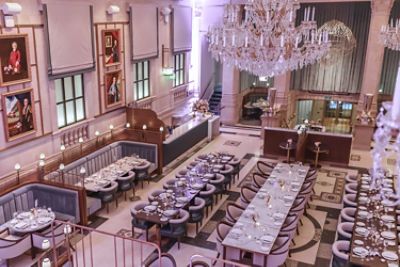 PRIVATE DINING
GRANA is the perfect place to celebrate any occasion. From elegant corporate dinners to special evening events, this glamorous atmosophere creates a memorable setting for your private event.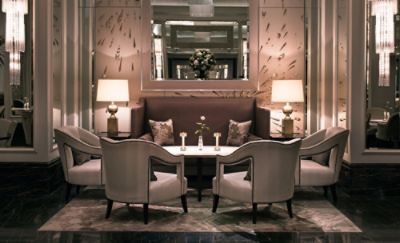 HIGHLIGHTS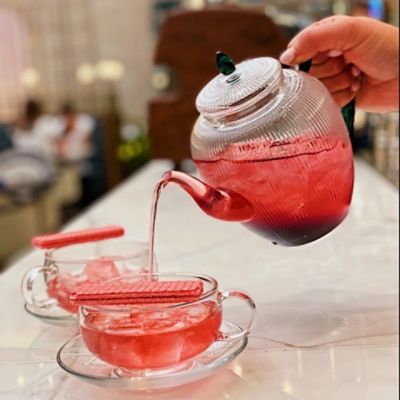 SIGNATURE DISHES
Wake up with a shareable tea cocktail made with Elyx Vodka, Green Tea, Blueberry, Bergamot and topped off with bubbles.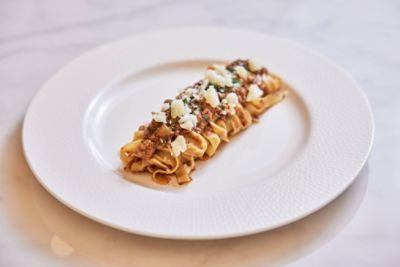 SIGNATURE DISHES
A classic dish of house-made pasta, Kalon Farms pork and beef, and pecorino Toscana.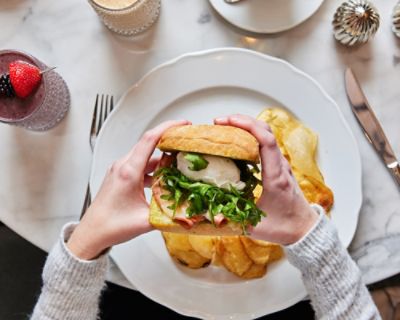 SIGNATURE DISHES
The ultimate brunch sandwich filled with mortadella, arugula, fontina, pesto aioli, poached egg and a side of bloody mary chips.
OUR TEAM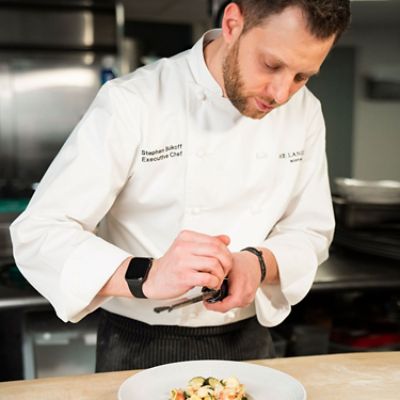 OUR TEAM
"Growing up, it was always an experience visiting my Italian grandparents. My passion for food, and where I am today is because of them — from watching my grandmother cook to sharing dinners together. As a Chef of Italian dishes at Grana, I'm excited to bring my grandparents' wisdom with me, and impart it into everything I do."
STEPHEN BUKOFF, EXECUTIVE CHEF
LANGHAM SUPPER CLUB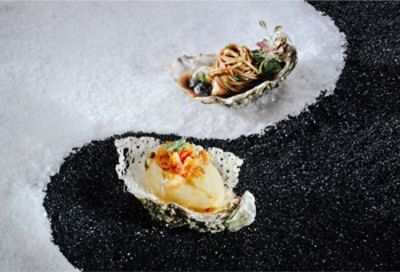 LANGHAM SUPPER CLUB
Join the club and access a world of fabulous dining rewards at participating Langham properties worldwide.
JOIN NOW