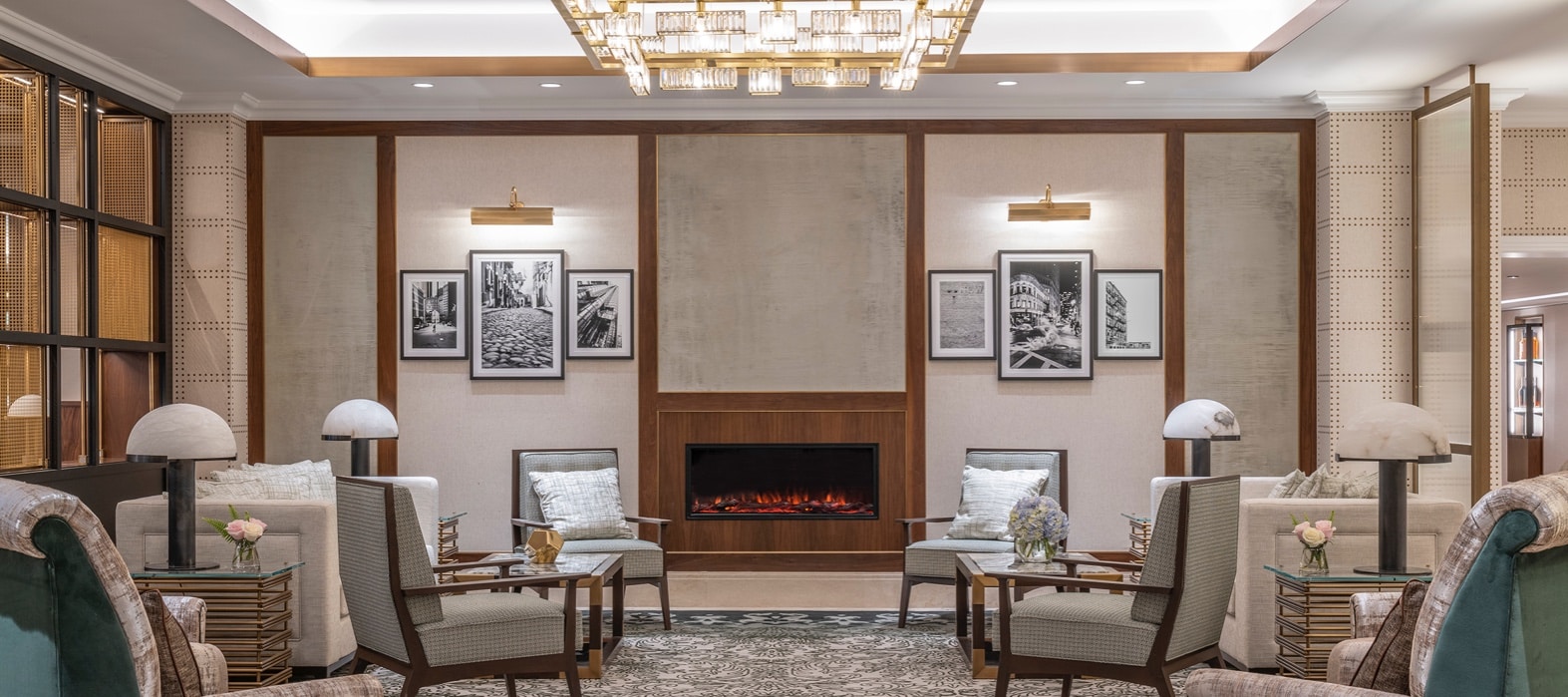 POLICIES AT THE LANGHAM, BOSTON
Check-in/Check-out Policy
The Langham, Boston's standard check-in time begins at 3:00pm and check-out is at 12:00pm.
Early arrivals and late departures are based on availability, fees may apply. For more information, please contact the hotel directly at (617) 451-1900.

Age Requirement Policy
Guests must be 21 years or older with valid government issued identification to reserve and to check-in to a guest room. A person of the minimum age requirement must be present at check-in time and become a registered guest in the room. For registered guests under the age of 21, the hotel will remove all alcoholic beverages from the guest room prior to the check-in process.

ADA Policy
ADA compliant guests rooms are available and should be reserved in advance. Certified Service Animals are always welcome and exempt of charges. For more information, please contact the hotel directly at (617) 451-1900. 

Occupancy Policy
There is a $35 per night charge for an additional adult when staying in a Superior, Deluxe, Deluxe Parkview, Premier or Family room category. 
Rollaway Policy
Rollaway beds are an additional $35 per night and are only available for certain room types. 
Payment Policy
On arrival at the hotel, The Langham, Boston requires a credit card pre-authorization to cover the value of your stay plus $150.00 of incidentals per day (up to a maximum of $600.00). The authorization will hold the funds until check-out, at which time the amount actually incurred during the stay will be charged. Authorized amounts may take up to 30 days after departure to be released by your bank or financial institution and the hotel will not be responsible for any resulting fees or charges. If you wish to settle your account by cash, your identification is required along with full accommodation prepayment, and an incidental deposit of $150.00 per day.
Tax Policy
The Langham, Boston follows and complies with the State of Massachusetts and City of Boston's tax requirements.
Non-smoking Policy
The Langham, Boston is a 100% non-smoking hotel and has a "no smoking" policy in all rooms and public area. Smoking is permitted in designated areas outside of the building. A penalty of one night room and tax to be charged at the Flexible Rate for the room category for the date of departure will be charged to the guest's account should smoking occur anywhere inside the hotel.
Family Policy
Children 17 and under stay free in the existing bedding of a room shared with a paying adult.
Pet Policy
The Langham, Boston welcomes all well-mannered, disease-free dogs weighing 50 pounds or less. No more than two pets may occupy each guest room. Pets are only welcome in the common areas of the hotel and must be leashed. Due to state and city health codes, pets are not allowed in any restaurants, The Langham Club Lounge, fitness studio, and pool areas. There is a $100 non-refundable room cleaning fee per stay. This fee will be applied to your account prior to your departure.
Certified Service Animals are always welcome and exempt from charge.
Health Club Policy
Our Health Club facility is complimentary to all hotel guests 18 years of age or older. A parent or guardian must always accompany minors under the age of 16 when visiting the fitness center or pool. Family changing facilities are available to families with minor guests.
Parking Policy
The Langham, Boston is pleased to offer our guests the convenience of valet parking at $65.00 per day including in-out privileges, with a clearance of 6 feet 8 inches. Overnight Self-Parking is available at the garage at Post Office Square. The self-parking facility does not allow in-out privileges; clearance of 6 feet.