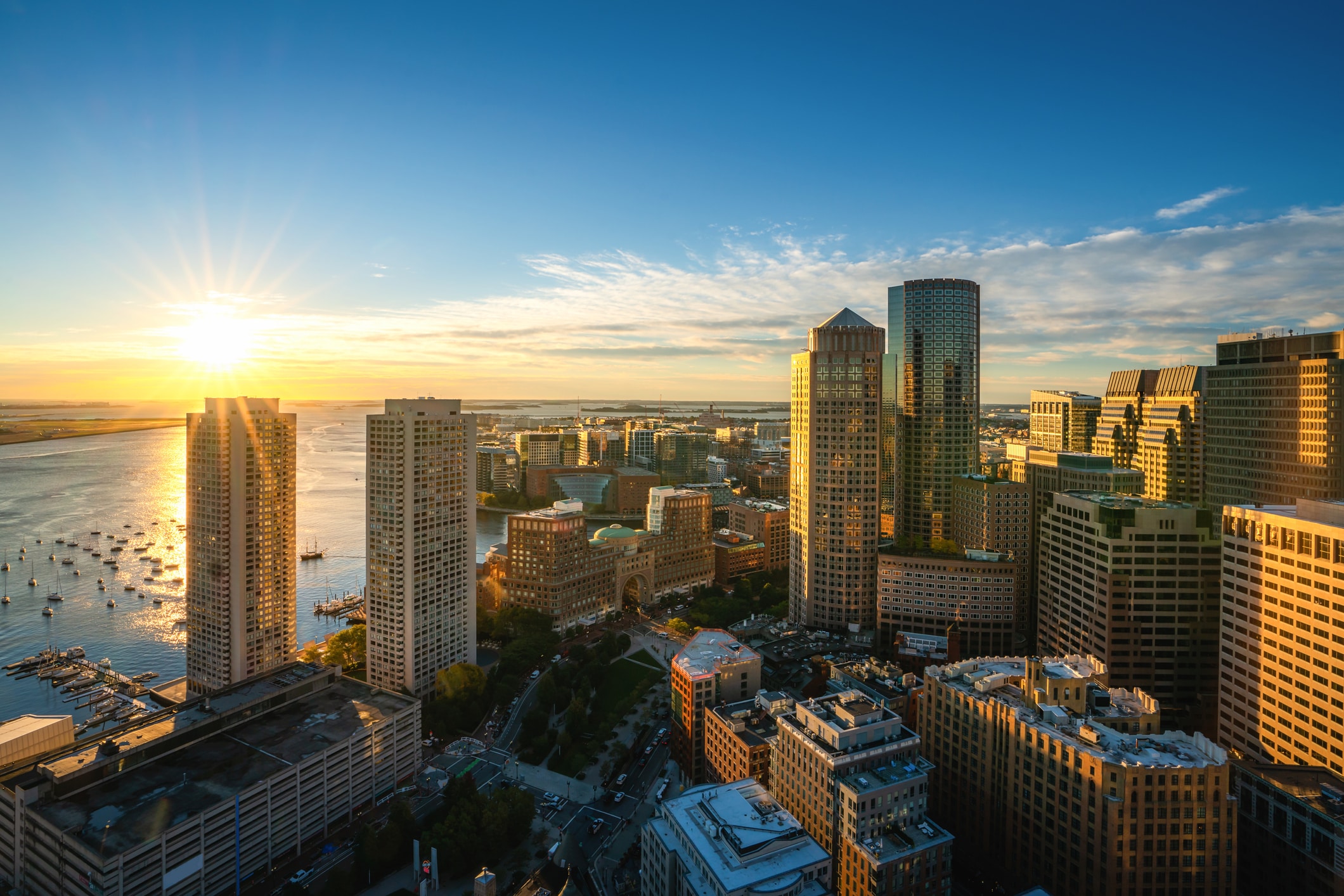 OUR LOCATION
Located in the heart of the city, The Langham, Boston is a convenient base for all your adventures. Stroll along the Boston harbor. Or explore chic neighborhoods and iconic cultural attractions like the Back Bay and Old North Church — just a short walk or drive away.
LOCATION AND SURROUNDINGS
The Langham, Boston is located at 250 Franklin Street, Boston, MA 02110, USA. Check out what's nearby. Or approach our friendly concierge for recommendations on what to see, eat, and do in this exciting city.
GETTING TO THE LANGHAM, BOSTON
MBTA SILVER LINE
South Station
0.4 miles / 640m, 9-min walk
MBTA RED LINE
South Station 
0.3 miles / 500m, 7-min walk
Downtown Crossing 
0.3 miles / 480m, 5-min walk
MBTA ORANGE LINE
Downtown Crossing
0.3 miles / 480m, 5-min walk
State Street
0.3 miles / 480m, 5-min walk
MBTA GREEN LINE
Government Center
0.4 miles / 640m, 9-min walk
MBTA BLUE LINE
State Street
0.3 miles / 480m, 5-min walk
I-90 EAST
3.2 miles / 5.1km, 8-min drive
I-90 WEST
5.6 miles / 9km, 12-min drive
SOUTH ON I93 NORTH
4.6 miles / 7.4km, 15-min drive
NORTH ON I93 SOUTH
1 mile / 1.6km, 6-min drive