CHUAN SPA
Immerse yourself in the peaceful ambience of Chuan Spa, filled with calming hues and contemporary design. A quiet place to recentre yourself and slow down amidst a fast-paced life.
We offer an array of revitalising wellness treatments designed to nurture, balance and restore. Our team of experienced therapists are also on hand to help you embark on a journey of self-discovery to feel refreshed and energised.
THE FIVE ELEMENTS
Chuan Spa treatments and products are guided by the Five Elements theory. This questionnaire will assist you in identifying basic disharmonies amongst the five elements. Together with sensory testing, it will then direct you to the most suitable Chuan product for your treatment.






WOOD
Your element is WOOD, which governs our sense of sight, tendons, ligaments, liver, and gall bladder. The emotions it conveys tend to be anger and depression. You may prefer mornings, spring seasons, windy days, sour flavours, and the colour green.

FIRE
Your element is FIRE, which governs our speech, tongue, heart, blood vessels, and small intestine. The emotions it conveys tend to be joy and overexcitement, with possible mood swings. You may prefer afternoons, summer seasons, warm days, bitter flavours, and the colour red.


EARTH
Your element is EARTH, which governs our sense of taste, mouth, lips, muscles, stomach, and spleen. The emotions it conveys tend to be worry and anxiety. You may prefer mornings, late summers, humid days, sweet flavours, and the colour yellow.

METAL
Your element is METAL, which governs our sense of smell, skin, hair, lungs, and large intestine. The emotions it conveys tend to be sadness and grief. You may prefer nighttimes, autumn seasons, dry days, pungent flavours, and the colour white.

WATER
Your element is WATER, which governs our sense of hearing, scalp, bones, kidneys, and bladder. The emotions it conveys tend to be fear and anxiety. You may prefer afternoons, winter seasons, cold days, salty flavours, and the colour black.
FIND YOUR ELEMENT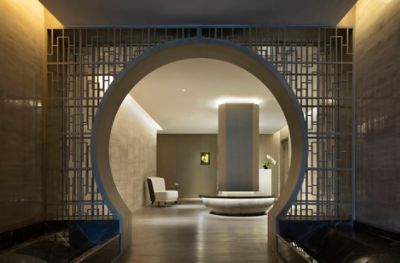 SIGNATURE TREATMENTS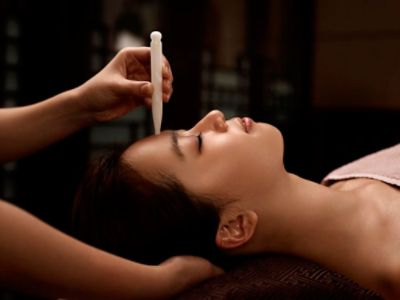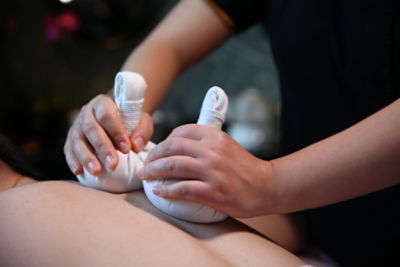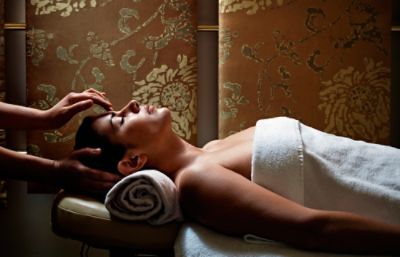 OUR TEAM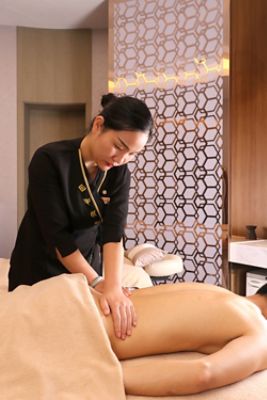 OUR TEAM
"It makes me so happy to help guests relax both physically and mentally — and even ease some of their health problems."
ISABELLA​, SPA SUPERVISOR
CONTACT CONCIERGE
* Terms & Conditions apply. Please contact our Spa Concierge for details
CHUAN EXPERIENCE
We highly recommend you book your treatment in advance to secure your preferred day and time. This can be done in person, over the telephone at 86 (731) 8987 0981, via email at lpcsx.spa.recp@langhamhotels.com, or through our website.

Any change to a scheduled treatment booking time requires a minimum of 4 hours advance notice.

Please arrive at least 30 minutes before your scheduled appointment time to check in and enjoy the facilities at Chuan Spa.

A valid credit card and telephone number are required to reserve all treatments and packages.
All cancellations and amendments should be done at least 4 hours prior to your booking.
For late cancellations or amendments, we will levy 50% of the full treatment fee. In the case of a no-show, we will levy the full treatment fee.
All packages and products are non-refundable.
The perfect gift for all occasions. Membership cards are available for our treatments and packages. The membership card can also be set to any face value, redeemable as partial paymentfor spa services.
Please contact the Chuan Spa Management for groups of over 5 people. We offer a range of packages to suit all requirements. For all enquiries, call the Chuan Spa Concierge on 86 (731) 8987 0981.

ARRIVE
Complete a brief lifestyle elemental questionnaire to determine which treatments best suit your needs. Please also inform our Spa Concierge if you have any health concerns.

FRESHEN UP
Before your treatments, we recommend showering to fully enjoy the therapeutic benefits of our wet facilities, such as the pool and sauna.

VALUABLES
We recommend you leave your valuables in your room or at home. We will not assume liability for any missing items.

TRIM AND TIDY
For increased comfort, gentlemen should shave a few hours before any facial treatments.

SPA WEAR
Disposable underwear will be provided for your comfort. Please use them for massages and water-based treatments.

HYDRATE OFTEN
Drink plenty of water during and after your time at Chuan Spa Health + Wellness. It is the source of life, after all.

SAFETY
If you are pregnant or have any other condition that you feel we should be aware of, please inform our Spa Concierge and your therapist.

COMFORT
Please inform our therapists if at any time you are uncomfortable or need anything else during your treatment.

DISCONNECT
To ensure a relaxing environment for all guests, mobile phones are not permitted in any of our treatment rooms and relaxation lounges. In all other areas, please put them on silent.

MINIMUM AGE
The spa and fitness studio are only available for guests 16 years and older.

INDULGE
If you enjoyed a massage, we suggest leaving the oils on your skin for up to 2 hours before taking a shower. This is so your skin fully absorbs the oils' nourishing properties.

GRATUITIES
Gratuities for good service are at the guest's discretion.
NOTE: Gambling, smoking and alcohol consumption within Chuan Spa Health + Wellness, the Health Club and the pool are strictly prohibited. Please also refrain from drinking any alcoholic beverage 3 hours before your treatments.
Our therapists reserve the right to terminate the treatment if they feel the guest's behaviour is inappropriate.