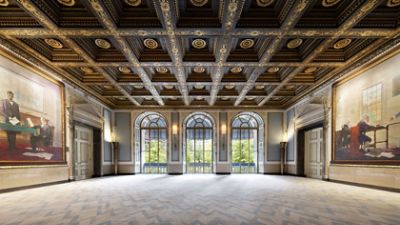 Loading...

THE ABRAHAM LINCOLN MURAL
N.C. Wyeth was an American artist and illustrator born in Massachusetts who was comissioned by The Federal Reserve Bank to paint two murals commemorating two outstanding events in the history of  American national finance. 
The first mural is of Abraham Lincoln and Secretary of the Treasury, Salmon P Chase.
THE ALEXANDER HAMILTON MURAL
N.C. Wyeth's purpose was to reveal Alexander Hamilton as an imposing character in definite relation to national affairs. From Wyeth's extensive research, the mural depicts Alexander Hamilton, Robert Morris, and George Washington, as the three were fundamentally instrumental in shaping the nation's financial policies.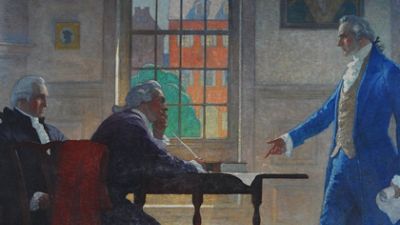 Loading...