MEETINGS
With a wide range of venues to accommodate all types of gatherings, The Langham, Shanghai, Xintiandi is the perfect place to host your event. We offer two ballrooms for business conferences and trade shows. Plus, meeting rooms for intimate gatherings or networking sessions.
If you need recommendations, contact our Events team. We'll be happy to help you find the one.
FEATURED VENUES
Loading...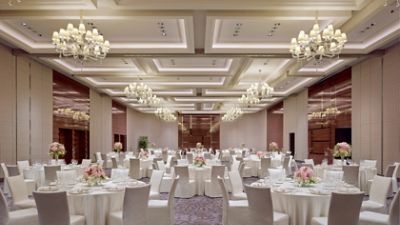 Loading...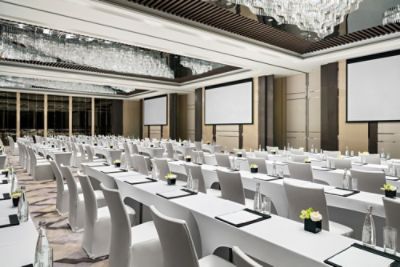 Loading...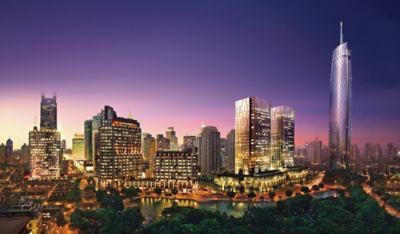 VERSATILE VENUES IN A PRIME LOCATION
Located in the heart of Shanghai's Xintiandi, we offer nine highly flexible venues for both intimate and grand affairs. This includes the Xintiandi Grand Ballroom, which can host up to 600 delegates. For smaller events, our breakout rooms can host between 12 and 170 guests.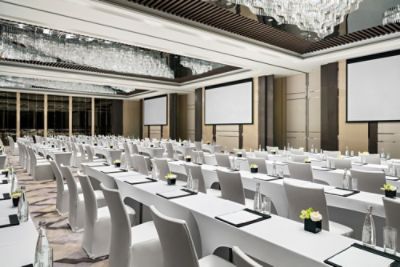 ALL-IN-ONE MEETING SPACES
Our specially-designed Meetings Suites provide the ultimate convenience. Cosy and elegant, they welcome guests with a relaxed atmosphere — perfect for networking, mingling, and sharing ideas and meals.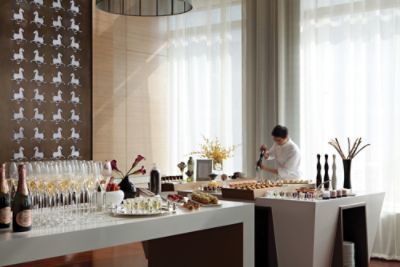 CUSTOMISED COFFEE BREAKS
Delight your guests with a not-so-typical coffee break. On top of tantalising treats, we offer bespoke decorations based on seasons and special festivals. A fun and fuss-free way to help everyone unwind.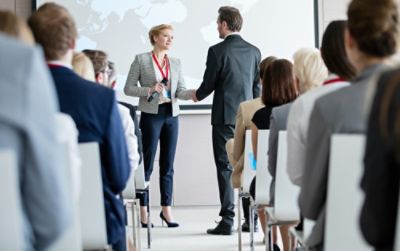 TAKETHELEAD LOYALTY PROGRAMME
takethelead is a bespoke service that helps you plan and personalise every event. Members also earn rewards, including luxurious accommodation and dining experiences.