THE LANGHAM, BOSTON ART COLLECTION
The Langham, Boston's new art collection was curated by Richmond International with many of the pieces paying homage to the building's banking history in the 1900's and its rich Boston heritage. The art collection includes 60 commissioned pieces of 268 total works, 126 of which have a local connection. Many pieces from the hotel's collection were sourced from The Copley Society, the oldest artistic non-profit in the United States.
The Langham, Boston is thrilled to introduce a self-guided virtual video and audio tour of the stunning art collection that pays homage to its Boston heritage. Many of the recordings are of the artists speaking to and explaining their works.

"Each piece in our extensive art collection reflects our building's history as the former Federal Reserve Bank of Boston as well as our rich Boston identity," said Michele Grosso, Managing Director of The Langham, Boston. "It was important to us to utilize local artists, especially during the pandemic. We are looking forward to our guests having the ability to learn more about our collection from the artists themselves."
Click the area of the hotel below to view their art collections.
FULL ART COLLECTION TOUR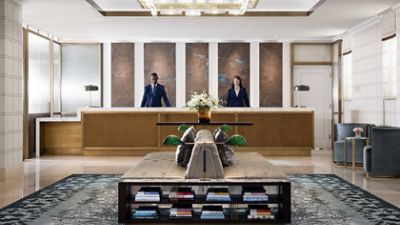 Loading...

THE LOBBY
The luxurious new lobby is decorated in jewel tones, with a cozy fireplace, ample seating, and a high-design concierge area and guest reception decorated with framed photographs of Boston details and a large portrait of the renowned Bostonian potraitist, John Singleton Copley.
THE FED
The walls of The Langham's signature cocktail pub are adorned with a collection of pieces produced by American artist members of the Copley Society.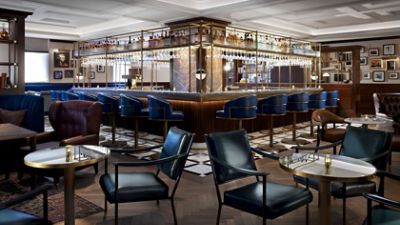 Loading...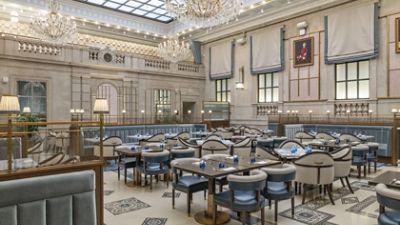 Loading...

GRANA
Set in the former Federal Reserve Bank's grand hall, GRANA impresses with its original soaring ceilings, ornate moldings and fixtures, and a collection of art by award-winning artists that nod to the building's history.
GUEST ROOMS
Inspired by travel, our location by the sea, and Boston's unique heritage, our redesigned guest rooms incorporate a combination of past and present. The guest rooms pieces are representative of New England culture and America's financial history through a collection of commissioned prints and vintage bond certificates.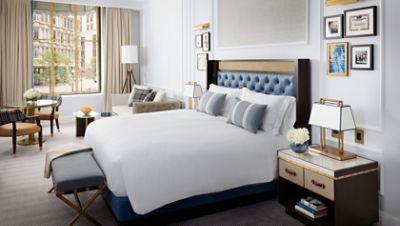 Loading...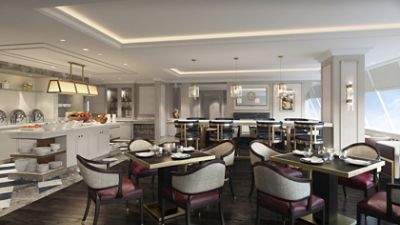 Loading...

THE LANGHAM CLUB
The private haven on the 8th floor distinguishes itself with a playful ensemble of contemporary artworks and eclectic medias.
MCKINLEY
The McKinley Room is home to a topographical painting inspired by cartography and nautical maps by native Bostonian artist, Mary Hughes.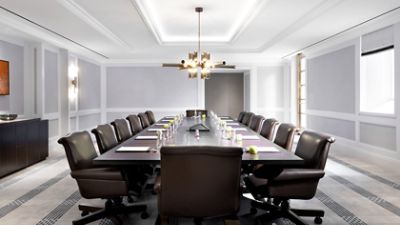 Loading...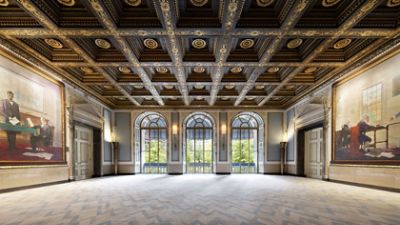 Loading...

WYETH ROOM
Aptly named for its two N.C. Wyeth murals that have hung on the walls since the paintings were comissioned specifically for the Federal Reserve Bank in the 1920s.
GOVERNOR'S ROOM
The dedicated boardroom features an original fireplace and photographs of the building from when it was the Federal Reserve Bank.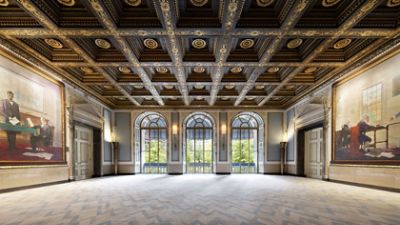 Loading...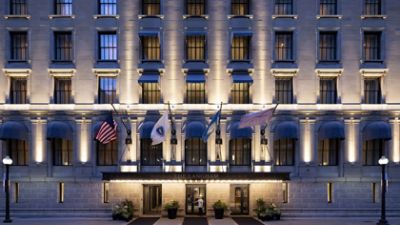 Loading...

TV SEGMENTS OF THE LANGHAM, BOSTON ART COLLECTION